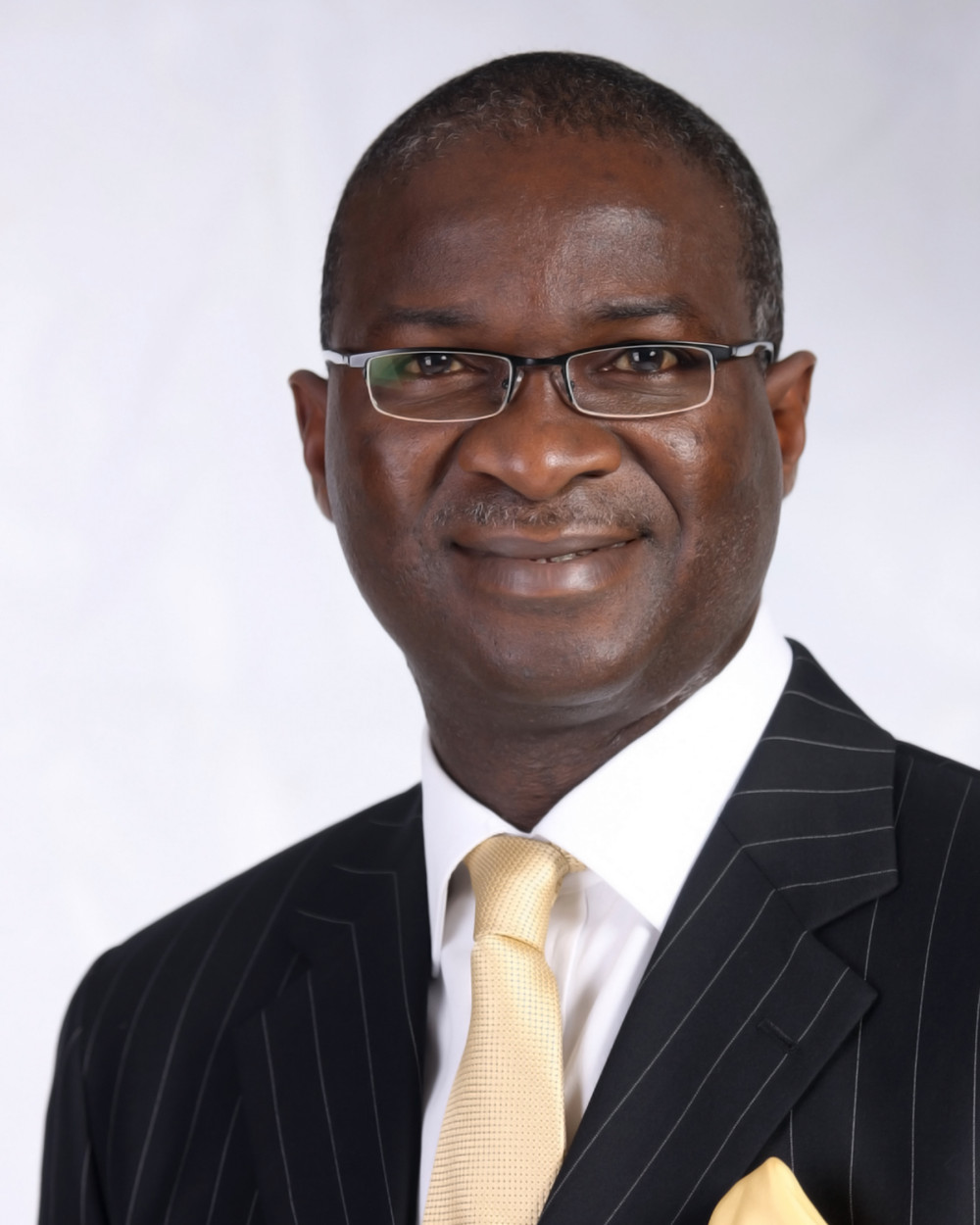 Lagos State Governor Babatunde Fashola yesterday took a swipe at the Peoples Democratic Party (PDP) governorship candidate, Jimi Agbaje, who he said evaded tax for about four years.The governor spoke at a gathering of stakeholders across various sectors at the annual state taxation stakeholders' conference in Ikeja.
Fashola said Jaykay Pharmacy at 9, Randle Close, Apapa, which is owned by the PDP candidate, owed the state N1, 629, 064.62 as Land Use Charges for 2009, 2010, 2011 and 2012.
He said it only decided to pay for 2013 and 2014 because of Agbaje's plan to contest the February 28 election.
The governor described such act as irresponsible, stressing that for someone interested in seeking public office, Agabje should have known the implication of his failure to comply with the state tax law.
The governor said: "Let us do the mathematics to see how many facilities the funds would have provided in our hospitals and stationery in our schools.
"This was the same person who was complaining that the government spent three per cent of its budget on education. The local government is responsible for the management of primary schools and yet he has withheld their taxes."
Fashola explained that payment of tax is a social contract between government and citizens, stressing that anyone who asked the people not to fulfill this obligation should not be entrusted with any leadership position.
"Anyone who advocates the non-payment of taxes is as guilty as the tax evader itself. It is prescribed by the 1999 Constitution in Section 24f.
"And it states that it shall be the duty of every citizen to declare his income to the appropriate and lawful agency and pay it promptly.
"All those who have paid their taxes have shown that they are lawful citizens. And anyone who has failed to pay is a bad citizen.
"He is also a cheat; such person should not benefit from the commonwealth-the roads, hospitals and other facilities provided by funds generated from taxes paid by residents. Land use charge is ground rent and tenement rate; they are consolidated.
"I know that you have to vote next month but look at that candidate well. And be careful of who to vote for. You will remember that in 2007, that Jimi Agbaje claimed that he was in Democratic Peoples Alliance (DPA) and later crossed over to PDP.
"This is the man who wants to be your next governor. And I will advise you that you avoid deception and tax evader."
Fashola said there was a reduction in the number of residents prosecuted for tax evasion, noting that residents now pay their taxes voluntarily.
"It shows that the message and our prophecy seven years ago have come to fruition. When our opponent complained that the state government was imposing more taxes on the residents but they have forgotten that they enacted that law.
"Where we were years ago is where the Federal Government chose to start. It showed that they will always be behind us."
Agbaje said he was surprised at the "rather personal and unprovoked attack on his person" by the governor.
Find the press statement signed by Jimi Agbaje's media director, Felix Oboagwina below...
Mr. Jimi Agbaje expresses surprise at this rather personal and unprovoked attack against his person by Governor Raji Fashola. Just in January, the Commissioner for Finance sent a personal letter to Mr. Agbaje, commending him for his faithfulness in payment of taxes relating to his residence.
It is a curious contradiction that several days later, the Governor himself would express sentiments clearly in contradiction to the spirit and letter of that voluntary and unsolicited commendation from the state.
Are they feeling the heat of Agbaje and PDP's impending victory in the state, or how does one explain this recourse to personal attacks recently embarked upon by chieftains of APC?
Although he founded JayKay Pharmaceuticals, Mr. Agbaje left the directorship of the company in 2006, and this is on record with the state. He is no longer involved in the running of the company. And today, he is not even an Executive Director.
We have a letter signed by Ayo Gbeleyi, Honourable Commissioner for Finance in Lagos State, where Agbaje received commendations for fulfilling his tax obligations. The letter from the Ministry says: "A review of our payment records from 2011 shows that you have been consistent with the payment of Land Use Charge on the above property (Agbaje's residence in Apapa).
"The Lagos State Government wishes to express its appreciation to you on your consistent fulfilment of your civil responsibility and your singular contribution towards the development of the state.
"We look forward to your continued cooperation in this regard."
It will be recalled that the Governor only about two weeks ago said that Agbaje was too old to be Governor, although the PDP Candidate is only 57.
This fresh outburst amounts to another futile attempt at mudslinging by a desperado group that is up against a formidable opponent, and it has only succeeded in staining the source.
Lagosians should be wary of APC and its bag of tricks.
FELIX OBOAGWINA
DIRECTOR OF MEDIA AND PUBLICITY TO MR. JIMI AGBAJE, PDP GOVERNORSHIP CANDIDATE FOR LAGOS STATE
Culled from the Nation