A Maryland man is in custody after jumping the White House fence Wednesday, just weeks after a similar incident prompted the director of the Secret Service to resign.
Officials said around 7:15 p.m., 23-year-old Dominic Adesanya climbed the fence on the North Lawn and got about 20 yards past it when he was taken down by Secret Service officers and K-9 dogs.The officers were heard yelling, "Stop moving!" in a grainy surveillance video. Adesanya is then heard screaming, "I'm not!"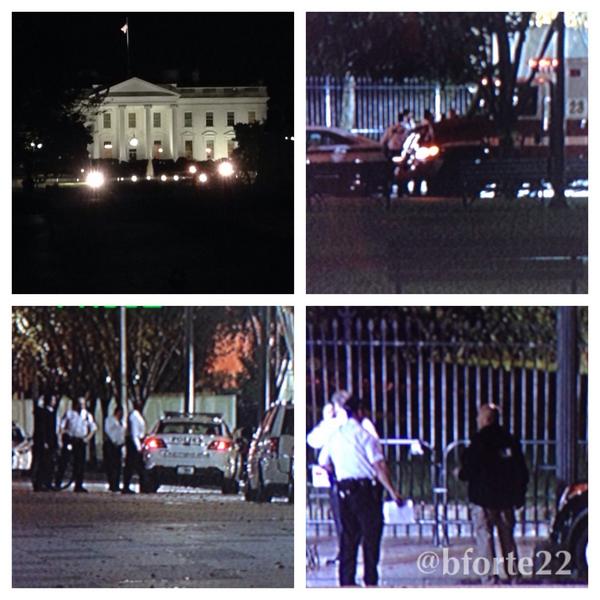 Adesanya, of Bel Air, Maryland, is in custody and has been hospitalized for unknown injuries.Secret Service officials say two dogs were taken to a veterinarian for injuries sustained during the incident after being kicked.
The White House was locked down until just before 9 p.m. Officials say Adesanya was not armed.Law enforcement sources told News4 President Obama was at the White House at the time.
Just last month, 42-year-old Omar Gonzalez also jumped the fence, entered the White House and got to the East Room before he was arrested. The security breach prompted scrutiny of the Secret Service, which led to the resignation of director Julia Pierson Oct 1.
Congresswoman Eleanor Holmes Norton (D-D.C.) said the Secret Service K-9s made all the difference Wednesday.
"As the adage goes, 'Who let the dogs out?'" Holmes Norton said. "This time, the Secret Service let the dogs out. Had the dogs been out, Gonzalez would never have gotten into the White House."
source