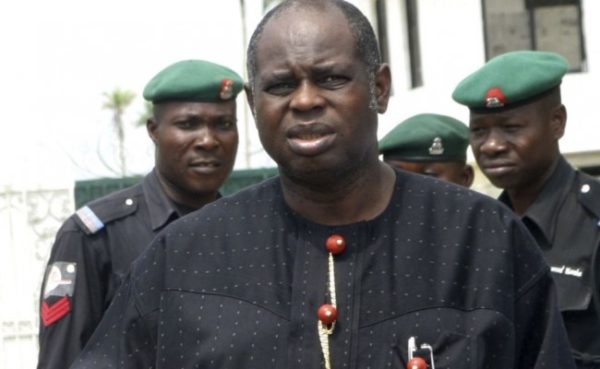 Oyoms Alamieyeseigha, the second son of former Governor of Bayelsa State, Chief Diepreye Alamieyeseigha, was murdered in Dubai, United Arab Emirates,
Sources close to the situation confirm that Oyom's death was indeed a case of assassination.The young, lively chap fondly called the 'Governor-General Niger Delta,' while he was a governor, was killed on Saturday in the Middle East country. Two different stories have been told about the death of the former governor's son was killed.The first version, is that Oyoms was found dead by the staircase of his father's house in Dubai.The other story on the other hand alleges that the deceased's body was found in his hotel room in Dubai, giving impression that he might have been assassinated.Oyom's father, Diepreye Alamieyeseigha has confirmed the incident, saying, "he was killed in Dubai".
President Goodluck Jonathan in a statement, expressed his condolences to Alamieyeseigha, and has promised to help find out the cause of the death:
"On behalf of his family and the Federal Government, Jonathan extends heartfelt condolences to Oyamuyefa's father, Chief Diepreye Alamieyeseigha and his entire family on the untimely loss of a very dear son in the prime of his life.
The President and the First Lady, Dame Patience Jonathan, share their pain and grief over the death of Oyamuyefa in circumstances that are still unclear.
Jonathan assures Chief Alamieyeseigha and his family of the full support of the Federal Government as they strive to unravel the true circumstances of the young man's death.
He prays that God Almighty will receive Oyamuyefa's soul and comfort his grieving parents and siblings.''
See pictures of late Oyoms...............